Get a Free Quote for Madrid
Looking for the absolute best in Madrid with actual local fully-licensed native guides whose English you can understand and with an exclusive and amazing itinerary tailored just for you? Then tell us everything you want and our world-famous Chief Magic Maker will curate a unique experience just for you and make it happen with our 5-star team of superstars! You won't see a menu of prices on our site because we don't offer cookie-cutter tours. Instead, we tailor each tour to each individual Client and carefully craft and curate their experience so no two tours are alike! Our award-winning bespoke private tour service is genuinely unparalelled in Madrid. Let's get started with your unique experience!

We always reply in under 24 hours!
"AMAZING AMAZING AMAZING!!!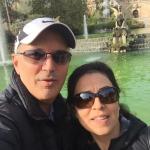 I contacted Orange Donut Tours through their website inquiring about setting up a private tour program for a goup of 8 people for early April 2016. I got a prompt and a very professional response from Aleksandra, who was very eager to find out about our interests, likes and dislikes etc... In just a couple of days, she custom tailored a 4 day tour of Barcelona with private mini-bus and chauffeur. On paper things looked good but, to be totally honest, I was still uncertain and very anxious about what to expect, specially that I had to pay the full cost upfront. On the first day, Aleksandra greeted us at our hotel lobby. She was prompt (although we were not!), supper friendly and made us feel at ease and very welcomed! The tour she designed for us created unforgettable memories for my entire family to last us a lifetime. She made us appreciate Barcelona in a very special way! By the end of the trip, Aleksandra felt like part of the family and we missed her dearly on our last day! Thank you Aleksandra for the wonderful memories. Barcelona, the tour and you were just AMAZING!!!!"
-Adnane C, April 2016 on TripAdvisor.com
Our Advantages

Fantastically Fun

Immensely Informative

Profoundly Professional

Remarkably Reliable

Precisely Punctual

English you can actually understand

Tailored, personalized, and customized just for you

With Unparalleled Customer Service

All run by 5-star Guides!
Awards
Premium 5-star Madrid Private Tours
Tour Madrid & Surroundings with your very own 5-star Guide!
Half-Day, Full-Day, and Multi-Day Tours
Summer, Autumn, Winter, Spring Tours
Luxury Tours with Private Car
Tours from the Airport
Shopping Tours
Tapas Tours / Wine Tours
Day Trips
Tours for Large Groups
Corporate Group & Event Tours
Airport, Hotel, and Cruise Transfers

Prado Museum Tours
Retiro Park Tours
Thyssen-Bornemisza Museum Tours
Royal Palace Tours
Queen Sofia Arts Center Tours
Palacio de Cibeles Tours
Avila Tours
Segovia Tours
Toledo Tours
Skip-the-line Tickets!


...and more! We do it all!

For the more discerning Clients, we offer custom tailor-made Private Tours of all shapes and sizes. We are the most professional and reliable Tour service in Madrid. All of our Private Tours are run by 5-star Rated Professional Guides in Madrid who have achieved an "Excellent" rating on TripAdvisor, the world's largest travel site. So you can have the peace of mind that comes from knowing you will be guided by an experienced guide who has been vetted by other travelers, and not some inexperienced employee with no track record.
The advantages of the Private Tour are significant: you get a lot of flexibility in terms of what you can see, the pace, info, interaction, and engagement, plus we have the option of improvising and changing course along the way while focusing on what you find most interesting without any distractions from other visitors!
Tailor-Made Private Tours of Madrid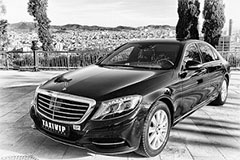 Most visitors looking for a Private Tour in Madrid aren't looking for a cookie-cutter tour or a Private Tour with other strangers in the group. They have an idea of what they are interested in seeing and prefer having a Private Tour tailored to their specific needs. That's where we come in. We customize tours for all our Clients based on what they are specifically looking for, so no two tours are alike. This gives us the flexibility to accommodate all requests and budgets. So if you want to make the most of your visit to this remarkable city without being taken advantage of by tourist traps or pickpocketers, then let us know what you're interested in and we'll take care of the rest. We offer all that flexibility and more, and can design and accommodate tailor-made custom Private Tours of Madrid for everything ranging from a solo traveler wanting to explore areas off the beaten path to large Corporate groups looking to enjoy the city after a conference, and everything in between, all with our 5-star Guides!
Museum Private Tours
Since Madrid has some of Europe's best museums, one of our most popular Private Tours is the tour of Madrid's top museums at your own pace and without any distractions or other strangers on the tour. This is especially useful if you find a particular more interesting more interesting as it allows us to spend more time on the Museums you find yourself more drawn to, and less on those you don't. There's a lot of flexibility with a Private Tour since you're in full control of everything!
Day Trips Outside the City
One of the most marvelous things about Madrid is its beautiful and immediate surroundings. There is so much to see and do within an hour and a half of the city limits (and beyond!) and yet most visitors miss out either because they simply aren't aware or think it's too much trouble. It's not and you'll never regret exploring Madrid's unique surroundings! Whether you want a Romanesque and Gothic experience with a tour of the "Town of Stones and Saints" known as Avila, the World Heritage City of Segovia with its famous Roman Aqueduct, or of the World Heritage City of Toledo known as the "City of the Three Cultures", we can accommodate all of that for you and more! Just let us know what your interests are and we'll design the perfect Day Trip for you!
Combined Tours
Needless to say, you aren't limited to just the tours mentioned above or to any single tour for that matter! You can combine multiple tours in the same day or spread them out over several days to make the most of your visit. We'll make sure to arrange your custom tailor-made itineraries in the best way you see fit. There truly is no limit to how much you can see and do in this beautiful city and region, so don't hold back and experience the sights, sounds, and tastes of Madrid so that you take lifelong memories back home with you!
We are here for You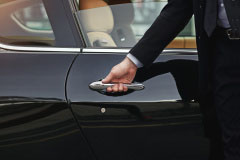 Whatever your needs, the sky's the limit as our Private Tours have an incredible amount of flexibility to accommodate all needs! No request is too extravagant or too strange.
So if a Private Tour sounds like what you're looking for, then send us a message with the details of what you'd like using the form above and to your left and we'll send you a free quote in less than 24 hours!
Reviews of our Private Tours